Loading
Treemendous Tree Care LLC
Expert Tree Removal & Stump Grinding Services
Treemendous Tree Care LLC understands that tree removal is dangerous and challenging work. Our team is well equipped and trained on the proper safety measures. We assist you to safely remove trees with licensed, certified arborists and trained technicians without endangering people or damaging surrounding property. At Treemendous Tree Care LLC, we specialize in large hazardous tree removal.
We Assist You With
Trees over houses
Trees over power lines
Dead trees
Storm lightning & heavy snowfall
Storm damage mitigation
Crane assisted tree removal
Zero impact tree removal leaving your yard untouched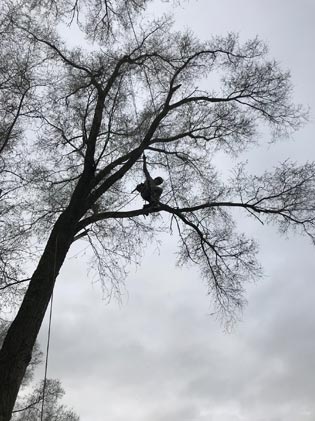 Stump Grinding Services
With our state of the art turbo diesel stump grinder, we are able to tackle all of your stump grinding needs. Whether you would like to fix the appearance of your yard or for lawn mowing convenience, we are here to assist you.  We strive to make our customers happy and your yard looking better than when we arrived. With our professional crew members and timeliness, we will work hard to gain your respect and satisfaction.